Date: September 1, 2023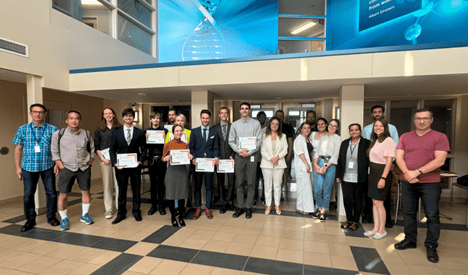 Members of the summer school, including the students, supervisors from all groups involved, and the organizers.
Summer has come to an end, and it marks the completion of another successful summer research session at our lab! Undergraduate students at the lab supported multiple ongoing research efforts, in addition to leading their own assigned research projects, which listed are below for each student:
• Madeline Rapley: Timing performance and count rate statistics of Radialis PET data acquisition systems
• Henry Maa-Hacquoil: Improving edge pixel resolution for organ targeted PET camera
• Elliott De Benetti: Optimizing breast tumor detectability and delayed imaging protocol for FDG PET using kinetic modelling
• Amy Stieh: Photo-induced crystallization in amorphous lead oxide (a-PbO) photoconductive layers
• Alexander Alexandrov: Investigation of X-ray photoconductivity and dark current in lead-oxide X-ray detectors
Two high school students also joined the lab this summer and worked alongside the undergraduates. Kenneth Shahi helped perform stress measurements on a-PbO layers and János Radó simulated different light guide designs in GATE. Students also had the opportunity to contribute to research for a collaborator, Radialis Inc., work on publications (stay tuned for these…) and two students also got to present their work at a conference in Montréal!
Aside from projects, students from our lab and other research groups participated in the Summer School of Health Technologies lectures which included invited speakers. These talks covered the many challenges in health technologies ranging from physics, biology, computer science, engineering, and kinesiology and broadened everyone's knowledge about this topic. The summer school also included a tour of Thunder Bay Regional Hospital's radiation therapy department (see picture below) and also a workshop on business development, which discussed how everyone can assess and commercialize their innovative ideas.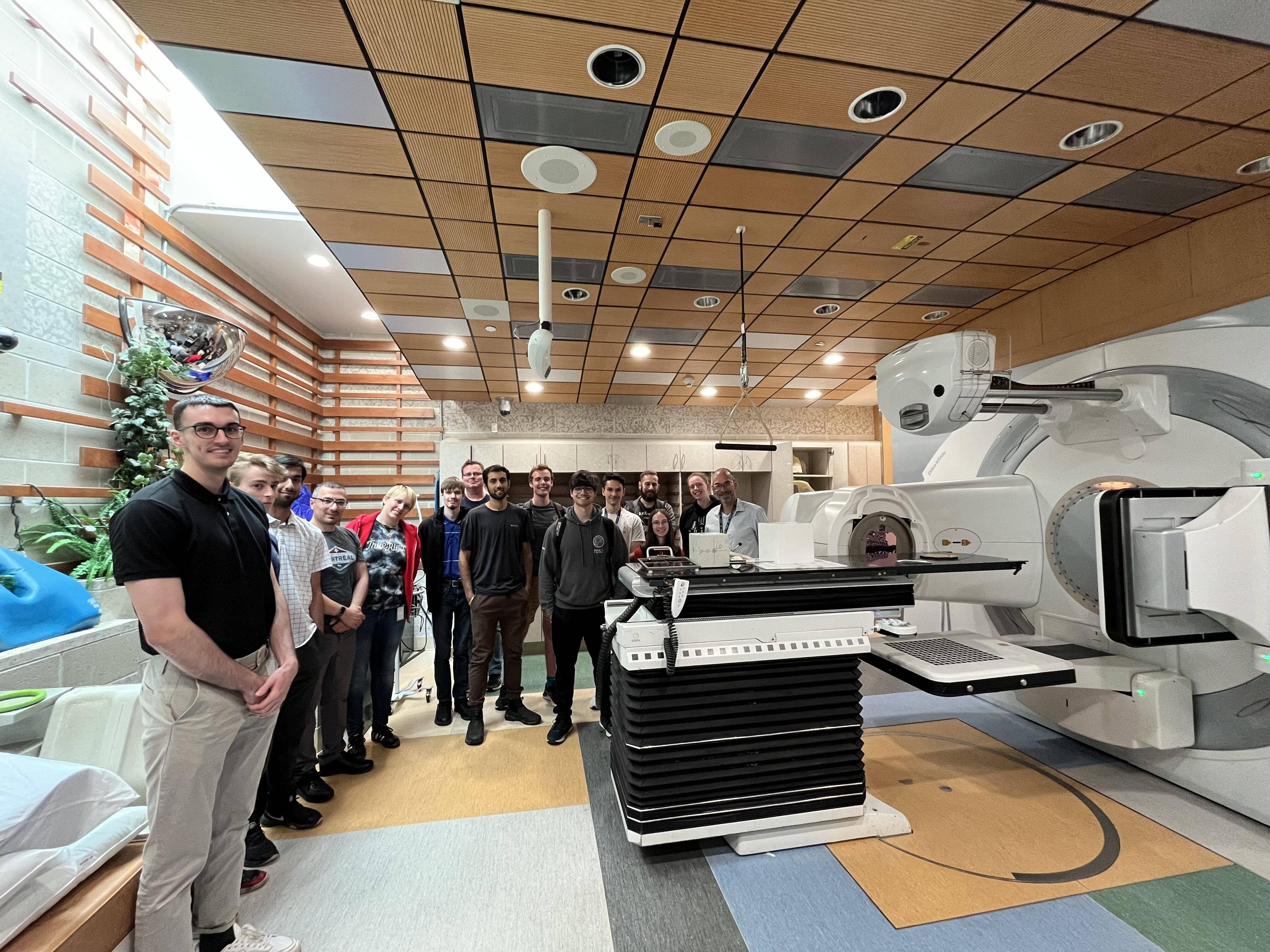 Wishing all the best to everyone for this school year. And future students interested in physics, medical imaging, or health technologies research, you know where to look next summer 😉.