Date: August 25, 2023
This August, four members from our lab including Dr. Reznik, Dr. Radó, Amy, and Alex attended the Canadian Semiconductor Science and Technology conference in Montreal.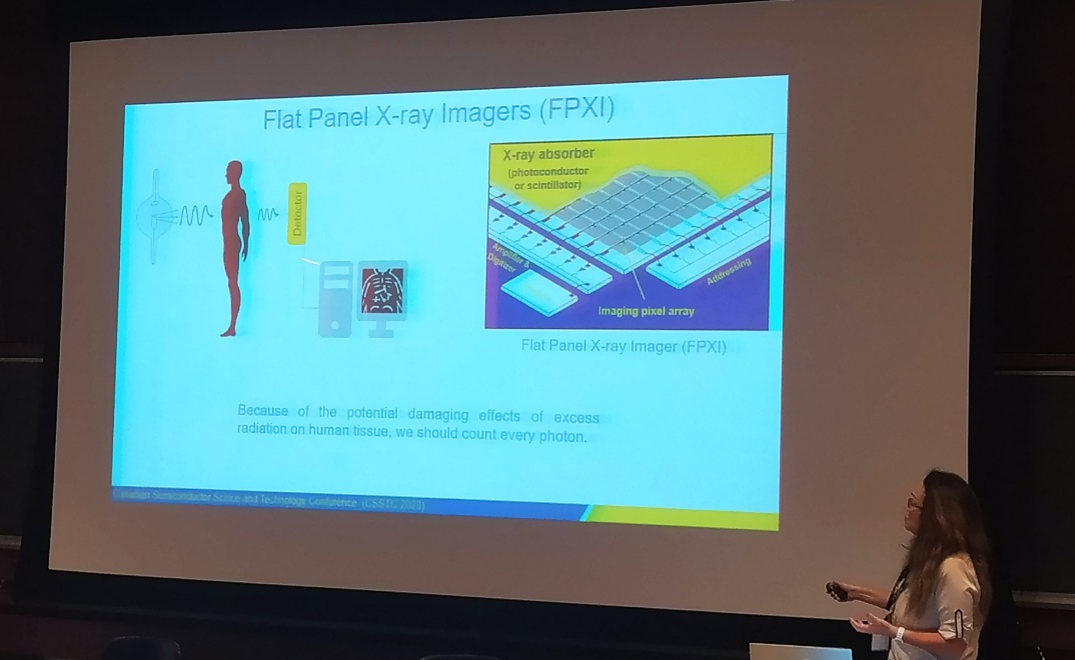 In her oral presentation, Dr. Reznik described our work on lead oxide X-ray photoconductive layers for application in direction conversion medical imaging detectors, see image above. Dr. Radó also did an oral presentation about his work on stress in thick amorphous lead oxide (a-PbO) layers. Our two fabulous trainees, Amy Stieh and Alexander Alexandrov, did poster presentations, see the images below. Amy discussed photo-crystallization in a-PbO and Alex talked about X-ray sensitivity of PbO photodetectors.